The club has got off to a good start in all divisions (full details are in the October 2018 Newsletter). But unfortunately for the first time in the clubs history one of our teams (A Team) has had to withdraw from the Premier Division.

The Table Tennis Showcase held at Luton Table Tennis Club on September 30th was an enjoyable experience with good table tennis, Caribbean food and a Caribbean drum band (full details are in the October 2018 Newsletter).

Isabelle Lacorte (England No 2 at U/12) finished in 25th place at the European Mini Championships held in France recently, this was an improvement from her 39th place at last years championships. (full details are in the October 2018 Newsletter).
Isabelle is second from the right in this photo of the England Mini Squad.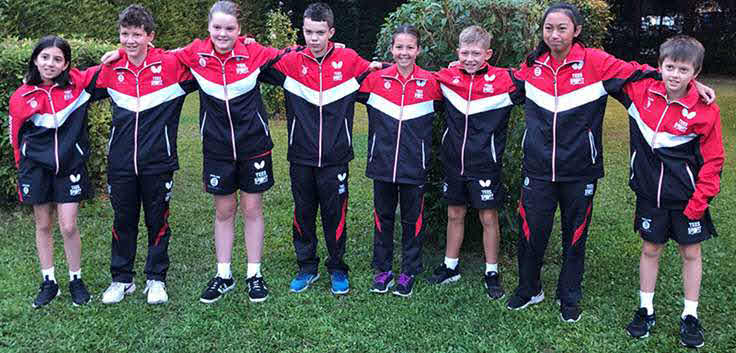 The Teams, Division structures and Match Calendar are now available on the NHTTA web site.

Please ensure that you have paid your ETTA subscriptions before the season starts, else your games will be void.

Your Warren Spring yearly subs are now due.

One of our new club signings (Elroy Edwards) is organising a table tennis showcase on Sunday September 30th at Luton Table Tennis Club (see September 2018 newsletter for full details)

Currently scheduled to appear in the showcase are:-

Our two top boys, James Hamblett (England No5 at U/13 level), Victor Ramirez-Rioja (England No17 at U/13 level).

Plus :-

Charlotte Marsden, England No20 Junior Girl
The Portuguese "Pocket Rocket" Raquel Sao Pedro - England No 4 Cadet Girl
Darius Knight - Senior No 8, England International
Gabriel Achampong - England Senior No 28
Chris Cockburn - England Senior No 119

and Former Bulgarian International - Radoslav Kamberov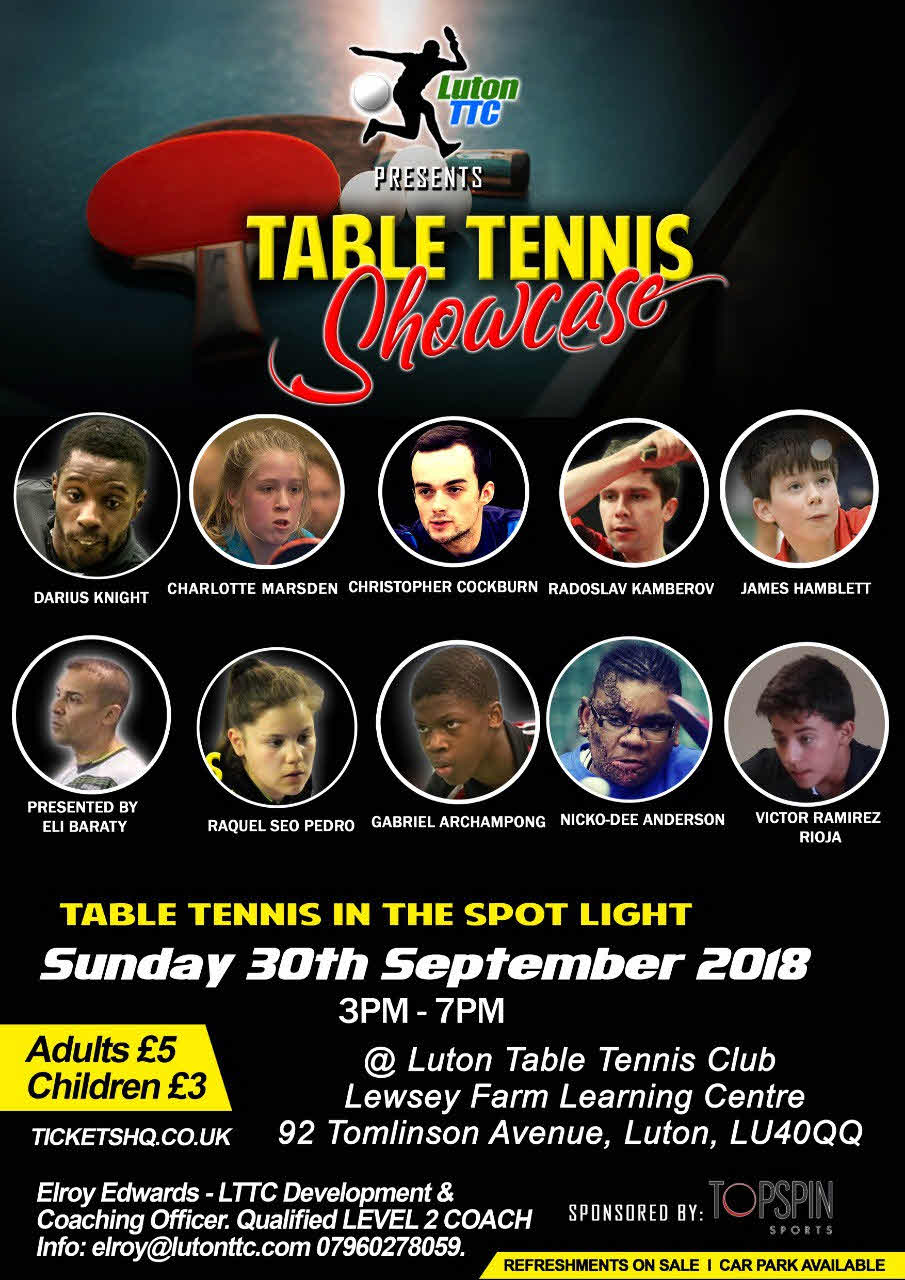 This website has been redesigned using WYSIWYG Web Builder to provide a more responsive design across all types of viewing devices.

The club will commence its summer practice evenings on Tuesday 10th July at the Great Wymondley Hall. Start time is 7.30 and cost is £3.50 per session. Junior players are welcome.


Welcome to the Warren Spring Table Tennis Club Website.